Brass industries in india
India is one of the leading country to manufacture and export brass products. Main producer and supplier of this brass products in gujarat and especially Jamnagar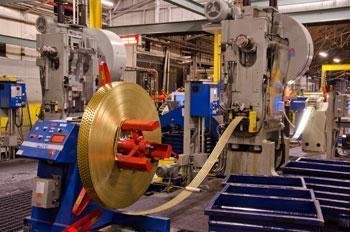 Jamnagar is known as city of high quality custom brass parts and accessories. Jamnagar imports 95% of scrap from Europe, America and other countries. Jamnagar has more than 2000 small to large brass parts unit manufacturing Customized brass parts in terms of size, dimension, material and standards. All brass parts are adhering to swiss, DIN, JIS, BS, and other international standards as per customer specification.
History Of Brass Industry
Since time immemorial India has been a prominent centre of arts and crafts. Even in the past India had achieved skilled art in metal manufacture. This is proved by the remains of pottery excavated from Mohanjodaro and Harappa which reveals a high degree of skilled art and since then it is not very difficult to trace the chain of development in shape, form and usage. During the seventh century the famous Chinese traveller Hieun Tsang took with him some statues of Lord Buddha which were made of metal. The metal pillar standing in the vicinity of Qutub Minar in Delhi and even after a lapse of a period of over 1500 years the inscriptions thereon are still very clear. These are the notable examples of the great skill of Indian artisans. Indian rulers of ancient times gave encouragement to the art of statues in metal. Gupta era excelled in casting huge statues in different types of metals which have such physical characteristics as slim figures, extra leads and arms. Most of the ancient metal figures which are in existence even today, are made of copper and brass. The characteristics poses, dimensions of figures, especially of and goddesses were laid in the ancienttime a metal casting. It is certain that the creation of aesthetic images an.i figures was ideal rather than copies of actual human figures. For example, the image of Buddha rises above two mountains and goes straight to depict perfect calm . So, it is clear that over centuries, it has gained international reputation for the exquisite beauty of its handicrafts considering the vital significance of foreign exchange resources for the accelerated pace of India's economic developing . on one hand, and given the existing state of wide spread and disguised unemployment prevailing in, the country followed by capital scarcity on the other. Indian handicrafts; industris in general and brassware induscry in particular, offers vast promises to share to people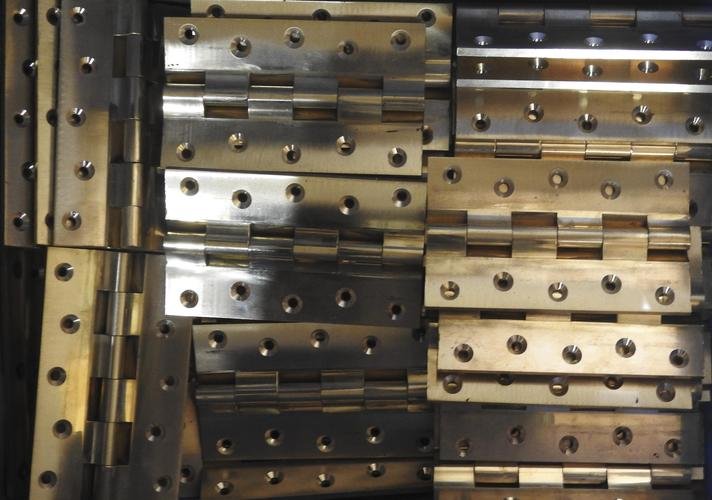 Locations of Brass Industry
Generally an industry is dependent on the location of natural raw material sources, but for brass industry the raw material used was scrap and not the ores. Hence, this industry grew in small towns and clusters of villages close to major consuming points. In their paper, Mandal et al. (2014) have highlighted that India is the largest brass-making country in the world. This art has been practiced in India for over 5 million years. The major clusteri of brass industries in India as suggested by them are:
Northern and North Eastern cluster: Moradabad, Aligarh, Hathras and Varanasi in Uttar Pradesh; Mayurbhang, Dhenkenal, Keonjhar and Sundergarh in Orissa; Jaipur and Jodhpur in Rajasthan; Jagadhari and Rewari in Haryana; Udhampur, Sambha and Bhansali in Jammu and Kashmir; Kurkhihar in Bihar; Hazo and Sarthebari in Assam; Purulia, Bankura, Birbhum, Murshidabad in West Bengal and Delhi etc.
Southern and Western Cluster: Pembertha and Hyderabad in Andhra Pradesh; Bidar, Negamangala, Mysore and Gadag in Karnataka (Bidriwar); Swamimalai, Nachiarkoil, Madurai, Kumbakonam, Tirupur and Tanjore in Tamil Nadu; Ambarnath, Thana, Kalyan and Nasik in Maharashtra; Trichur in Kerala; Jamnagar in Gujarat and Pondicherry, etc
metal casting industry in india is one of the main industry which provide jobs for millions of people across the india